Here are some photos of Angelina Jolie trying to wrangle her kids at LAX on Friday. Angie and the kids spent a week in London and Geneva, where Jolie got a lot of business done. She made a phenomenal speech in Geneva, she guest-lectured at the LSE, she took a private tour of Buckingham Palace with Maddox, she took the kids to a bookstore, she met with William Hague, and she possibly went braless to meet the Archbishop of Canterbury (for the record, I don't think she was braless, I think she's just at "full salute" ever since her double-mastectomy and reconstructive surgery). As for the kids… God, they're getting so big. I can't even look at Knox and Vivienne without saying to myself, "I remember when they were babies!!"
Ever since Brad Pitt and Angelina reached an uneasy peace in their kids' custodial situation, I've been wondering if there's a chance that Jolie and Pitt will get back together. I feel guilty for thinking that, but… Angelina still seems to care about Brad, either that or she was just "performing" sadness for the BBC and Good Morning America cameras. But damn, you guys. They were together for 12 years. They have six kids together. Is it possible they could get back together after being apart for a year or so? Who knows? That being said, one thing I don't worry about is that Brad will "go back" to Jennifer Aniston. That was the story going around last week. It's not happening. Let it go.
Another piece of the "is reconciliation possible?" theory is that they are absolutely not selling their Chateau Miraval. They are keeping it for now because it's sort of profitable – they've launched a successful wine line, and this year they're launching a line of olive oil. It's, like, small-batch olive oil and there will be limited quantities. There's some gossip that they want to keep Miraval as a "family home" too. How would that work?
PS… I love Jolie's cardigan-coat thing. It's gorgeous.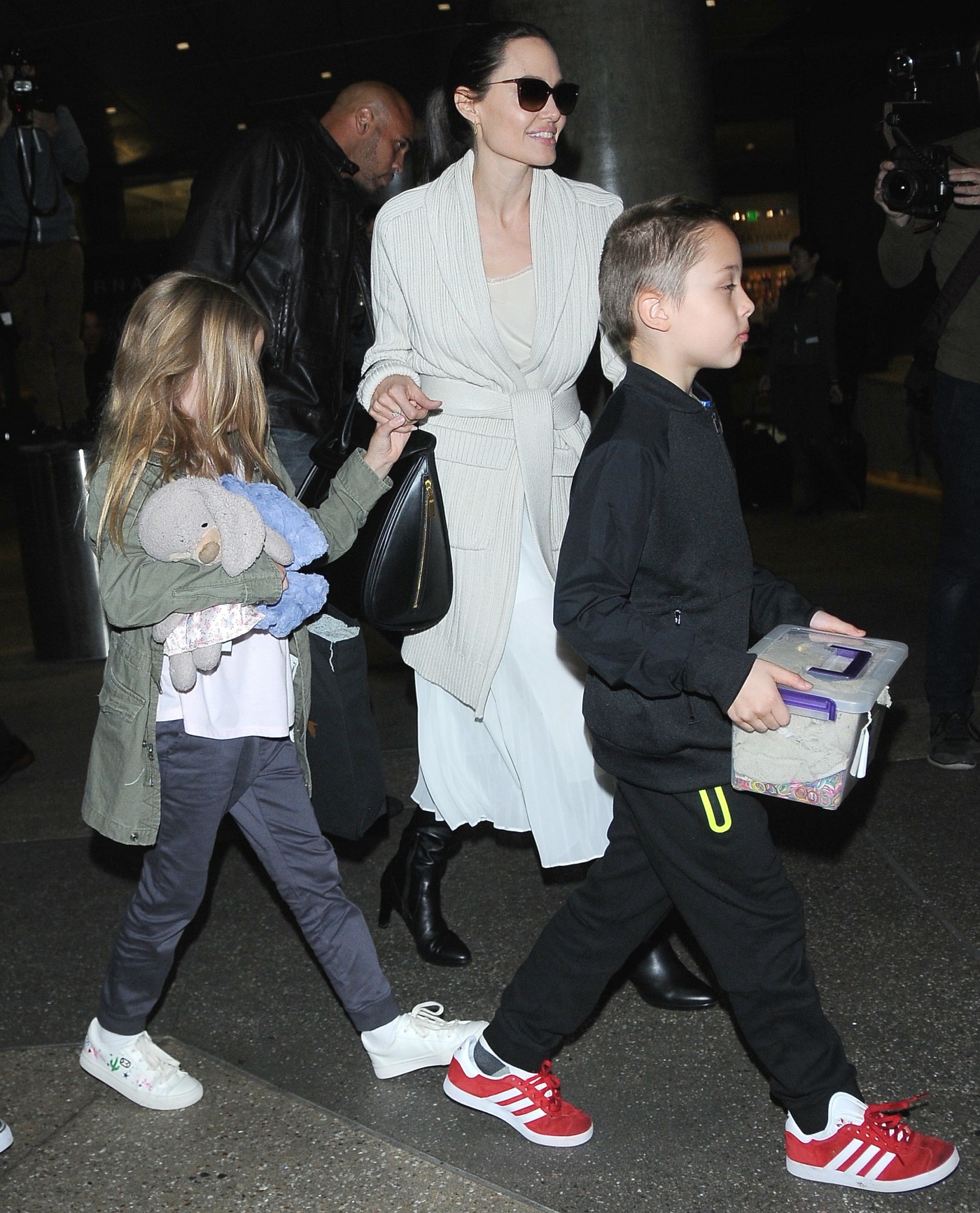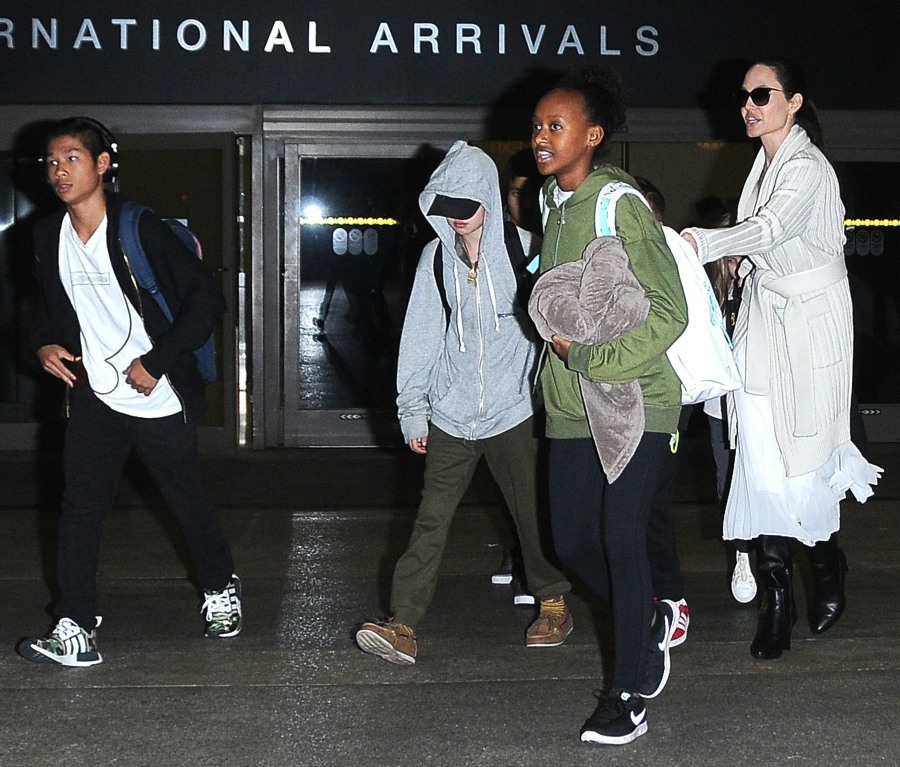 Photos courtesy of Fame/Flynet.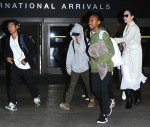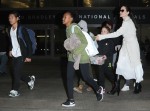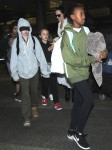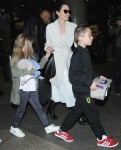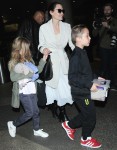 Article by [author-name] (c) Cele|bitchy - Read full story here.